Luigi Gambardella, President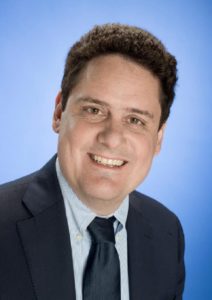 Luigi Gambardella has long and extensive experience as an international leader in the telecoms field, and in all things digital. Besides President of ChinaEU, he is Telecom Italia's Vice President for Relations with International Institutions and Organizations and Board Member of the Executive Board of the European Telecommunications Network Operators' Association (ETNO). He joined the Telecom Italia Group in 1999, in charge of relations with the Italian national telecommunications regulatory authority, having previously run regulatory and Institutional affairs for Olivetti. He also serves as President of EUBrasil, the association for development of relations between Europe and Brazil; as a Board member of the Transatlantic Business Council and as President of Puntoit, the Italian association for development of the digital economy. In addition Mr Gambardella is the BIAC Vice Chair to the OECD ICCP Committee, and a member of the Advisory and Support Group of BUSINESSEUROPE. Gambardella holds a Master's Degree in Business Economics from the Università Commerciale Luigi Bocconi, and pursued advanced graduate studies in EU affairs at the College of Europe.
Email: luigi.gambardella@chinaeu.eu
Twitter:@lgambardella
Wechat ID: LuigiGambardella
Claudia Vernotti, Director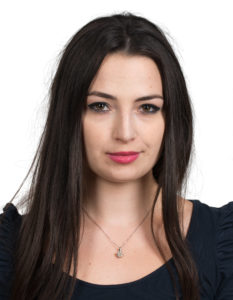 Claudia Vernotti is Co-Founder and Director of ChinaEU. She represents ChinaEU at B20 and is responsible for its strategy vis-à-vis China and its Chinese partners, including China Internet Development Foundation, China Labs, Zhongguangcun Digital Culture Industry Alliance and China Information Technology Industry Federation. Fluent in Mandarin, she has studied and worked in China for several years, having served among others for the European Union Chamber of Commerce in Shanghai and the Italian Embassy in Beijing. She holds a Chinese-English bilingual Master's in International Studies with a focus on International Economics from  Johns Hopkins University in Nanjing and Bachelor in Languages and Economic and Legal Institutions of Eastern Asia from Università Ca' Foscari di Venezia.
Email: claudia.vernotti@chinaeu.eu
Wechat ID: claudiakiki88
Christian Hocepied, Legal Counsellor
Christian Hocepied is Legal Counsellor of ChinaEU. He has more than 27 years of experience in Telecom and internet regulation. Besides advising ChinaEU, Christian Hocepied is also active as senior research fellow at the CRIDS from the university of Namur (Belgium). Before joining the CRIDS, he worked more than 27 years for the European Commission and as a consultant with Cullen International (Brussels), where he designed and launched the new competition law service. This service provides an overview of all EU and national competition decisions in the eCommunications area. Before that, Christian Hocepied was Principal Expert in the Antitrust Media Unit of the Competition Directorate General of the EU Commission. In this position he was dealing among other, with the granting of rights of spectrum use in the media sector in the framework of the 'digital switchover'. Christian Hocepied joined the European Commission in 1985, where he dealt with State aid, State Undertakings, Liberalisation and the application of the EU antitrust rules, including leading Commission inspection teams in company premises. One of his main achievements was the drafting of the EU telecommunications liberalisation Directives that sets the framework for EU telecom liberalization during the nineties. He oversaw their application in the European Union and the new Member States in the subsequent years. In the 1990ies, he was also responsible for the drafting of the Decisions which ensured the introduction of competition among GSM systems in Europe. Before joining the EU Commission, Christian Hocepied worked among other as a lawyer in the Belgian Senate. He has a master degree in Law from the University of Ghent (1980), an MBA from the Vlerick School voor Management (1981) and a master in sciences commerciales (HEC-St Louis Brussels – 1986).
Email: christian.hocepied@chinaeu.eu
Wechat ID: hocepch
Gao Shuang, Head of Communication and Relationship with Media
Gao Shuang is the Head of Communication and Relationship with Media of ChinaEU.  She has advanced experience playing vital representative and communicative role in in media, fashion, art galleries and digital, both in China and in Europe. She holds a MA in Cultural and Creative Industry from King's College London, and a BA in German from University of Science and Technology Beijing.
Email: gao.shuang@chinaeu.eu
Sun Tao, China Representative
Tao SUN is China Representative of ChinaEU in Beijing. Master degree in Shenyang University of Technology in 2008, electrical engineering and wind power background.  8 years working experience in Chinese and European company covering R&D, marketing, certification and consultancy. He joins ChinaEU in 2016, and aims to introduce digital technology into traditional industry , building a sustainable world for better.
Email: sun.tao@chinaeu.eu