Luigi Gambardella, President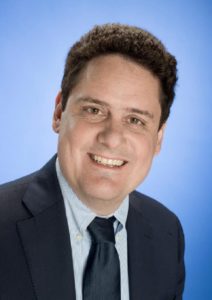 Luigi Gambardella has long and extensive experience as an international leader in the telecoms field, and in all things digital. Luigi has for several years stewarded international relations as Vice President of Relations with International Institutions and Organizations for one of Europe's biggest "telcos", Telecom Italia, and from 2011 to 2014 he has chaired the Executive Board of the European Telecommunications Network Operators' Association (ETNO)
Mr Gambardella's worldwide network of top-level industry decision-makers, governments, regulators and trade organizations is unique, as are his privileged contacts throughout the global financial community and business press.
He regularly organizes C-level summits bringing together major captains of European digital industry, EU Commissioners and European national Ministers and telecommunications regulatory Chairmen.
Mr Gambardella's standing and reputation as a primary shaper of policy transformation throughout digital industries are firmly established throughout the European region as well as the US, Central and South America, the MENA and Asia-Pacific regions.
Mr Gambardella is Board Member of FTTH Council Europe and Member of the Scientific Committee of Fondazione Bruno Kessler.
In addition, Mr Gambardella was also the BIAC Vice Chair to the ICCP Committee at OECD, Board member of the Transatlantic Business Council, member of the Board of European Internet Foundation and of the Advisory and Support Group of BUSINESSEUROPE.
He holds a Master's Degree in Business Economics from the Università Commerciale Luigi Bocconi.
Email: luigi.gambardella@chinaeu.eu
Twitter:@lgambardella
Wechat ID: LuigiGambardella
Claudia Vernotti, Director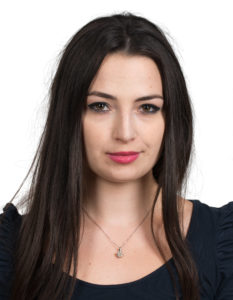 Claudia Vernotti is Co-Founder and Director of ChinaEU. She represents ChinaEU at B20 and is responsible for its strategy vis-à-vis China and its Chinese partners, including China Internet Development Foundation, China Labs, Zhongguangcun Digital Culture Industry Alliance and China Information Technology Industry Federation. Fluent in Mandarin, she has studied and worked in China for several years, having served among others for the European Union Chamber of Commerce in Shanghai and the Italian Embassy in Beijing. She holds a Chinese-English bilingual Master's in International Studies with a focus on International Economics from  Johns Hopkins University in Nanjing and Bachelor in Languages and Economic and Legal Institutions of Eastern Asia from Università Ca' Foscari di Venezia.
Email: claudia.vernotti@chinaeu.eu
Wechat ID: claudiakiki88
Christian Hocepied, Legal Counsellor
Christian Hocepied is Legal Counsellor of ChinaEU. He has more than 27 years of experience in Telecom and internet regulation. Besides advising ChinaEU, Christian Hocepied is also active as senior research fellow at the CRIDS from the university of Namur (Belgium). Before joining the CRIDS, he worked more than 27 years for the European Commission and as a consultant with Cullen International (Brussels), where he designed and launched the new competition law service. This service provides an overview of all EU and national competition decisions in the eCommunications area. Before that, Christian Hocepied was Principal Expert in the Antitrust Media Unit of the Competition Directorate General of the EU Commission. In this position he was dealing among other, with the granting of rights of spectrum use in the media sector in the framework of the 'digital switchover'. Christian Hocepied joined the European Commission in 1985, where he dealt with State aid, State Undertakings, Liberalisation and the application of the EU antitrust rules, including leading Commission inspection teams in company premises. One of his main achievements was the drafting of the EU telecommunications liberalisation Directives that sets the framework for EU telecom liberalization during the nineties. He oversaw their application in the European Union and the new Member States in the subsequent years. In the 1990ies, he was also responsible for the drafting of the Decisions which ensured the introduction of competition among GSM systems in Europe. Before joining the EU Commission, Christian Hocepied worked among other as a lawyer in the Belgian Senate. He has a master degree in Law from the University of Ghent (1980), an MBA from the Vlerick School voor Management (1981) and a master in sciences commerciales (HEC-St Louis Brussels – 1986).
Email: christian.hocepied@chinaeu.eu
Wechat ID: hocepch
Yu Jiao, Head of External Affairs
Yu Jiao, is head of External Affairs at ChinaEU. Her responsibilities involve developing and sustaining relation with stakeholders both in Europe and China. She maintains great contacts with Chinese and European press and Universities and through her extensive network she is always up-to-date on research, business and political topics in China and Europe. She is the main contact point within the association for Chinese speaking stakeholders. She holds a Master of Science in Business Engineering and a Bachelor in Industrial Engineering. Yu is a native Chinese speaker and fluent in English and has got a unique mix of experience working in business, diplomacy and higher education. She has extensive knowledge of the European and Chinese markets and how to bridge the cultural gaps between them.
Email: yu.jiao@chinaeu.eu
Wechat ID: 0032484207987
Linlin Liang is Communication Advisor at ChinaEU.  She has more than eight years experience in communication sector. Before advising ChinaEU, Linlin Liang had worked as a journalist in both China and Europe.  Between 2015 and 2017, Linlin Liang was a Business Reporter at a Chinese media's Europe Bureau in Brussels. She covered China-EU economic and business events, policy trends as well as EU institutions on a daily basis, developed sophisticated and exclusive articles on China-EU economic ties, EU macro-economic policies and other China-related business issues, broke and wrote news stories on China-EU economic relation development. Before Brussels journey, She had served as a Correspondent at a leading Chinese media in Beijing, covering China's foreign policy, bilateral and multilateral events such as APEC, G20 summit, Sino-EU, US, UK relations, etc. Linlin Liang has a master degree, speaks Mandarin and English.
Email: linlin.liang@chinaeu.eu