CeBIT: China is Europe's future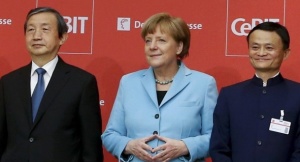 From left to right: Ma Kai, China's Vice-Premier, Angela Merkel, German Chancellor, and Jack Ma, Founder of Alibaba Group 
Hannover, 17 March 2015  Technology is at the center of China's growth plans and many believe that the country will achieve its ambition to become a major innovative powerhouse in the years to come. The German IT industry is betting on it: China was selected as the official Partner Country for CeBIT 2015 and has rolled out the red carpet for more than 600 Chinese companies, including big names like ZTE, Alibaba, Xiaomi, Lenovo, Hisense, Neusoft, Huawei and Datang Telecom. The German Chancellor, Angela Merkel, told them: "German business values China not just as our most important trade partner, but also as a partner in developing sophisticated technologies". During the whole trade fair, these Chinese companies will showcase their latest technologies and service solutions in the fields of telecommunications, mobile Internet, Internet of things, big data, smart cities and e-commerce. Tomorrow, Europe will be able to benefit from it, as European companies already do from the success of Alibaba.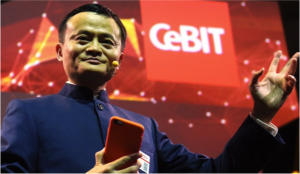 "When I first came to CeBIT 14 years ago, my dream was to bring booths online. Traditional retailers saw me as a threat. Now, through Alibaba, many Chinese companies are able to expand their businesses overseas and foreign companies are encouraged to use the platform to tap into the largest e-commerce market in the world," said Alibaba's Founder Jack Ma at the opening ceremony.
"We need a brighter view and an open mind to bring forward cooperation and development between China and the international community. China is ready." said Ma Kai, China's Vice-Premier. At institutional level, thanks to the EU-China Policy Dialogue Support Facility, the EU and China have initiated a strong and solid cooperation. The two sides have for example recently inaugurated the second phase of the EU-China Smart Cities project, with a focus on co-creation of smart city solutions between European and Chinese ICT companies.
ChinaEU was set up by Chinese and EU industry in order to translate the business opportunities rendered possible by this institutional cooperation, into concrete initiatives, investment and best practice sharing.
At CeBIT 2015, ChinaEU stressed that the Internet of things (IoT) is one of the most promising areas of collaboration. With more than 55 billion objects predicted to be online by 2020, IoT is expected to drive the forth industrial revolution, transforming all aspects of society and the economy, including manufacturing, logistics, agriculture, homes, transport and traffic management, communications and medicine. The agreement between Deutsche Telekom and China Mobile to form a joint venture for the development of connected cars in China, signed last October, is an excellent step in this direction. Further opportunities are still lying ahead in this area, as well as in related areas like smart cities, smart homes and smart energy.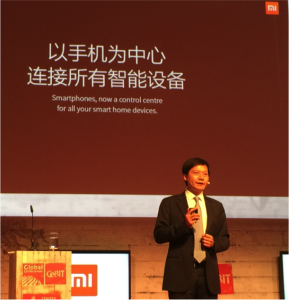 In a keynote speech, Lei Jun, founder of smartphone maker Xiaomi, unveiled the tech startup's strategy for the near future: "In only five years' time, Xiaomi became a world leader in smartphones. Now, we want to become the biggest provider of Internet-connected devices, allowing users to remotely control every appliance with a Xiaomi developed app on their smartphone." He went on to present a whole new set of smart home products, including an air purifier that alerts users on air quality and filter replacement notification.
Yang Yanyi, Head of the Chinese Mission to the EU, said: "We strongly support ChinaEU's goal of boosting a constructive and deeper dialogue between China and Europe in technology and innovation. These two sectors are at the core of China's industrial policy, which is all focused on delivering quality growth. I hope this platform will further facilitate fruitful exchanges and cooperation between stakeholders in China and Europe, and I look forward to the materialization of concrete results in the foreseeable future."
The new EU Investment Plan, aimed at attracting private investments for a total of EUR 315 billion in the European economy, offers a further immense opportunity for the EU and China to advance common work in the digital and technology arena. Xiao Ming, President of ZTE Europe and Vice-President of ZTE Global, sees this plan in a very positive light: "Many Chinese financial institutions are interested in funding innovative projects in Europe, taking advantage of the guarantee of the European Union. ZTE is an enthusiastic supporter of the Juncker Plan and intends to play a leading role in the enhancement of connectivity in the least served European regions, as well as in the proliferation of smart cities and smart energy projects".