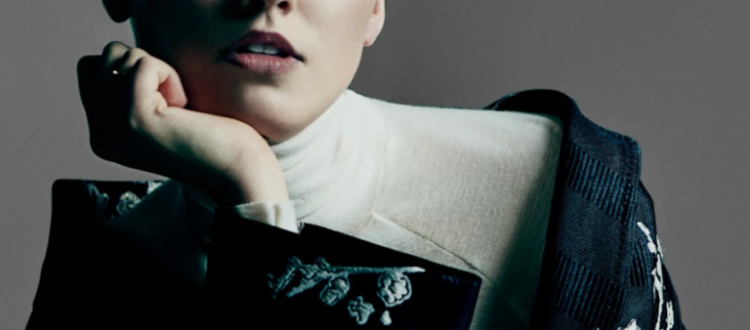 Meet Madison Schill, Marketing & Communications Director at Livescale
"Live Commerce: the Next Big Thing in Europe" is an online event looking into the latest trends in live commerce in China and its recent developments in Europe. In view of the webinar – scheduled on 27 October – Claudia Vernotti, Director of ChinaEU, spoke with Madison Schill, Marketing & Communications Director at Livescale about the potential of this emerging trend reaching new heights in Europe and the integration of live shopping solutions by brands catering to Western audiences.
Claudia: Live commerce is still at a relatively early stage of its development in Europe and most people don't yet understand its full potential and reach. How would you explain in a few words the benefits of this emerging marketing format for brands? What main differences from QVC tele-shopping?
Madison: A fantastic question. At Livescale, we really consider this to be 'year one' of Live Shopping; last year, our core focus as a brand was to spread awareness and begin level-one introductions around what Live Shopping was. Now, we see innovators and challenger brands alike dabbling in it and finding early success. Specifically, now as we enter the holiday period, this will be a critical time for brands looking to set themselves ahead of the crowd, and to set up a long-term period of success.
With Live Shopping, brands have the ability to seamlessly integrate three areas of already increased activity: live streaming events and masterclasses, social media engagement, and a flawless, personalized e-commerce shopping experience. On top of that, what we add to brands from a Livescale POV is really the ability to meet any brand where it is, and to scale with them as they become experts. From one click buying to a personalized website shopping experience, we can multiple sales conversion rate up to 6x what a brand is used to, 10x engagement, and most importantly, give brands real-time insights into what matters to their clients, and why.

Claudia: China has been using live commerce for five or more years now, growing the sector at a phenomenal rate. What can Western retailers learn from the China's experience and what you believe they should avoid?
Madison: As a Montreal-based company with an expert global team, we firmly believe that Live Shopping in the Western markets has just as much potential to scale as quickly and as robustly as it has done in China. Brands should of course remember that the preferred user experience in each geography differs greatly, and it's why we're dedicated to creating a solution that marries both worlds of high-performance tech and sleek, discreet branding, together.

Claudia: Do you think live commerce is here (in Europe/North America) to stay, beyond the boost in adoption triggered by the pandemic? Are European consumers ready to shop live on a regular basis?
Madison: Absolutely – already, we have seen widespread understanding of Live Shopping transform into widespread adoption, as brands in Europe and North America look for ways to own their audiences, create more engagement through social media and of course, increase sales conversion rates far beyond the average, which has only grown by 0.1% in the past 5 years. European consumers are also embracing this new behaviour; which psychologically acts as an extension of TV Shopping or your favourite sale; and is powered by exclusivity and the fear of missing out. In just the past year, Livescale clients have an average sales conversion rate of 18%, up from 9.5% this time last year.

Claudia: What future plans does Livescale have in Europe?
Madison: Livescale has already launched the first Live Shopping events in Italy, France, the UK, Germany, and Spain, and we are proud to continue our pioneering spirit with innovative brands in Europe. In the coming months, you can expect increasing brands, retailers and personas in Europe leveraging Livescale to stand out further in the digital and physical retail space. We are also working to reimagine an ecosystem for Live Shopping in Europe and the rest of North America – but more on that soon.